Norway during winter. It is unique. It has something magical. Words cannot truly describe it … Many people discover Norway for the first time during the summer months. But the winter is completely different!
The days are short.This means that you will experience everything much more intensely in a completely different atmosphere. At our lodge and in the region you have a wide range of winter activities. Skiing, cross-country skiing, sledding, hiking, hiking, husky dog sledding, excursions …
Taste the atmosphere in the video below and read on!
Skiing
Hallingdal Winterland is a real skier's paradise. There are many small and large ski areas in the region. Our lodge is located right in the middle between Hemsedal and Geilo – the 2 most important ski resorts of Norway.
Both ski resorts are at a 50-minutes' drive from the lodge. Leave quite early in the morning for a day of skiing in perfect snow conditions. Cosy fireplaces are set up next to the slopes to take a break now and again. Then enjoy a hot drink to warm up and have a relaxed drive back to the lodge. The saunais heated up and you can now totally unwind.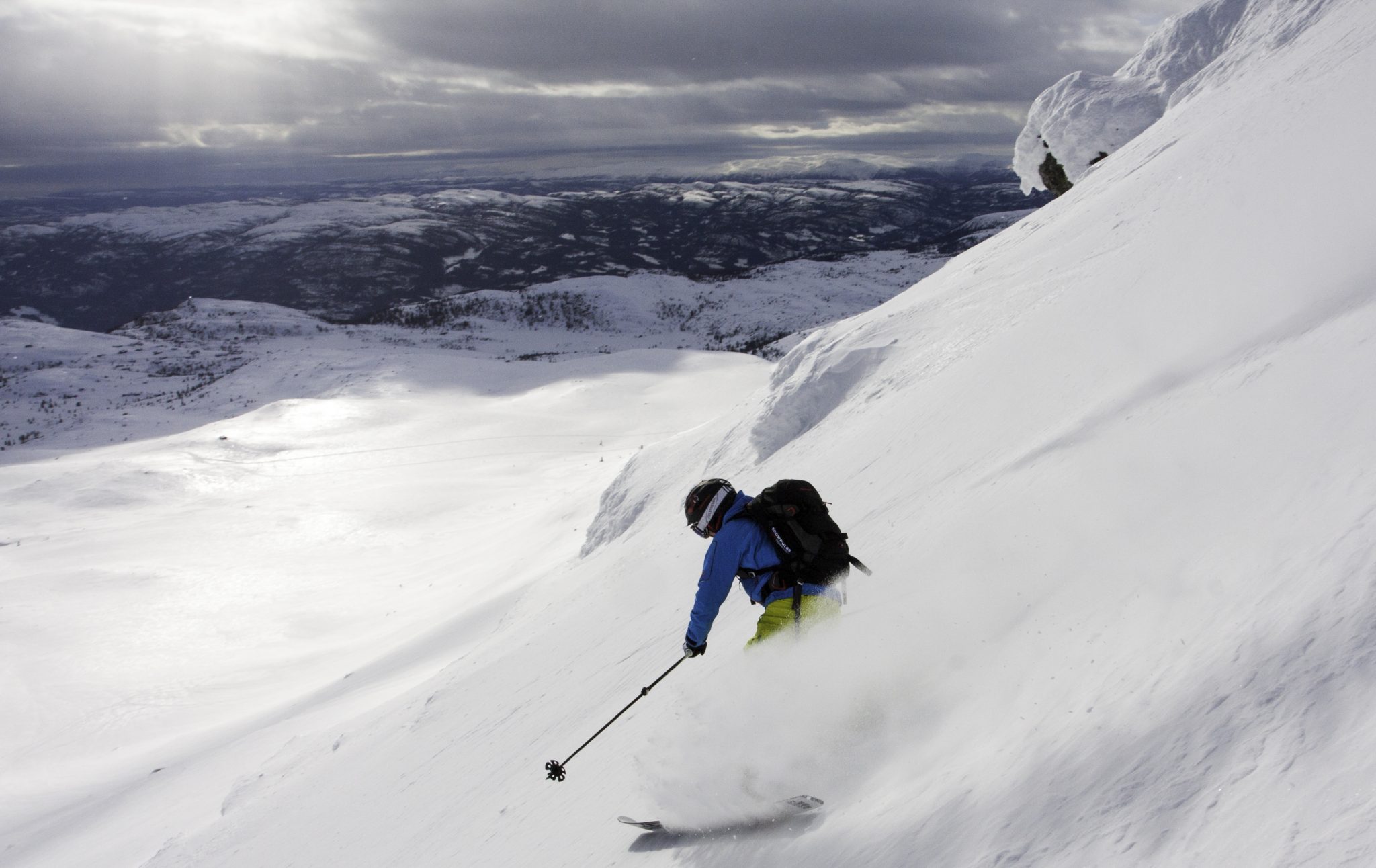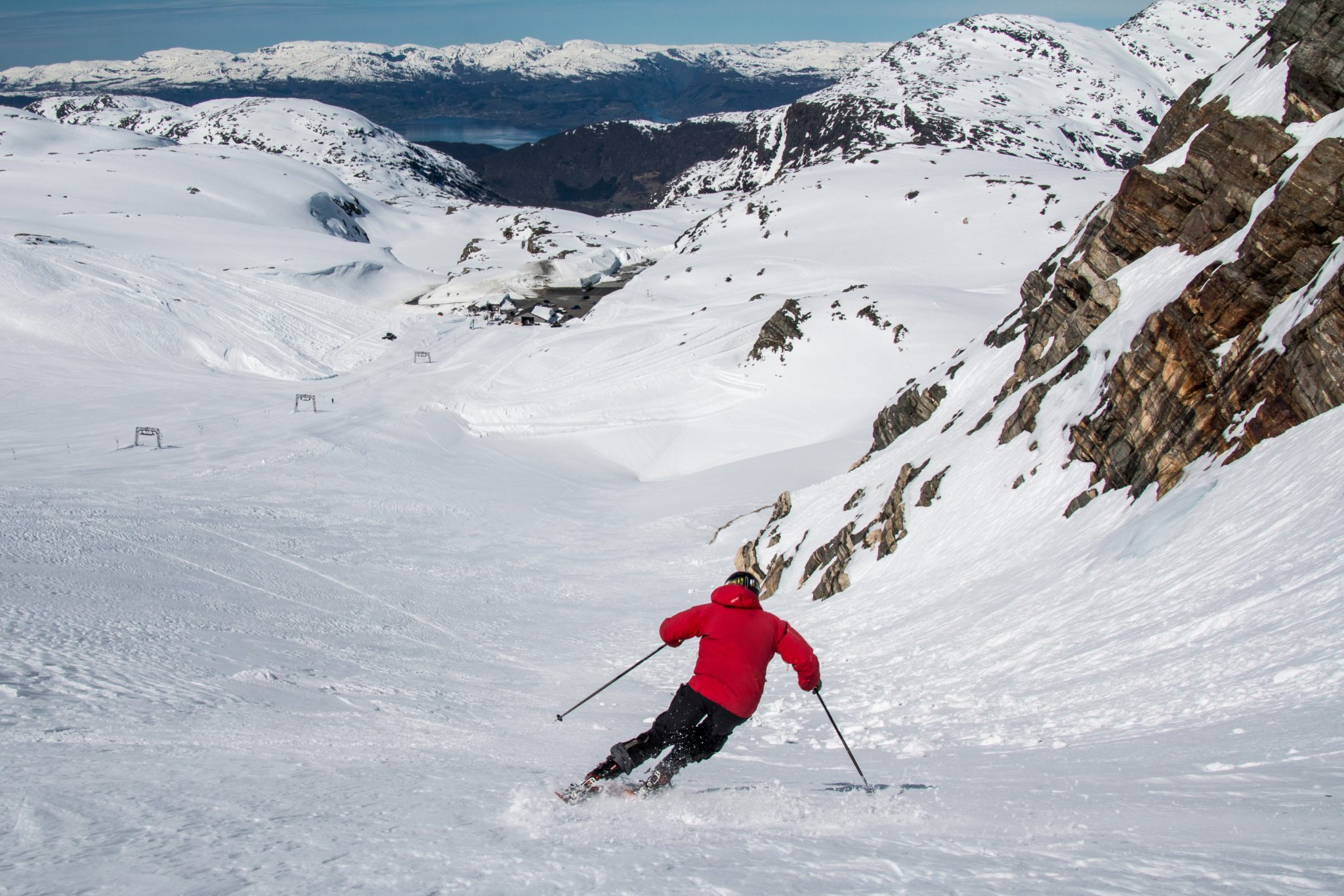 More information about the ski areas can be found on the Hemsedaland Geilowebsites.
Closer to the lodge you can also go skiing in Äl. The steepest slope of Norway is the training track of the Norwegian national skiing team. In Skarliayou will also find lots of cross-country skiing trails, in addition to some nicely prepared slopes. You can end your day with a ride on a sled on a real sledding trail. Or go to  Skagahogdi in Gol.This relatively young ski area is currently in full development, but we expect to hear a lot from it in the coming years.
Cross-country skiing
Cross-country skiing is the national sport of the Norwegians. With more than 2,000 kilometres of cross-country skiing trails, Hallingdal – the region where the lodge is located – is one of the most popular areas.
You really don't have to go too far. Put on your skis at the lodge and off you go. You can immediately join the trails of the plateau. More experienced cross-country skiers can make wonderful day trips to adjacent areas via connecting tracks.
Walks that you have done in the summer months can now be relived on cross-country skis. While skiing, you can discover places that are inaccessible during the summer. On cross-country skis you can experience nature and the surroundings from a completely different perspective.
A complete overview is available on Hallingspor, one of the largest and best cross-country skiing regions in Europe.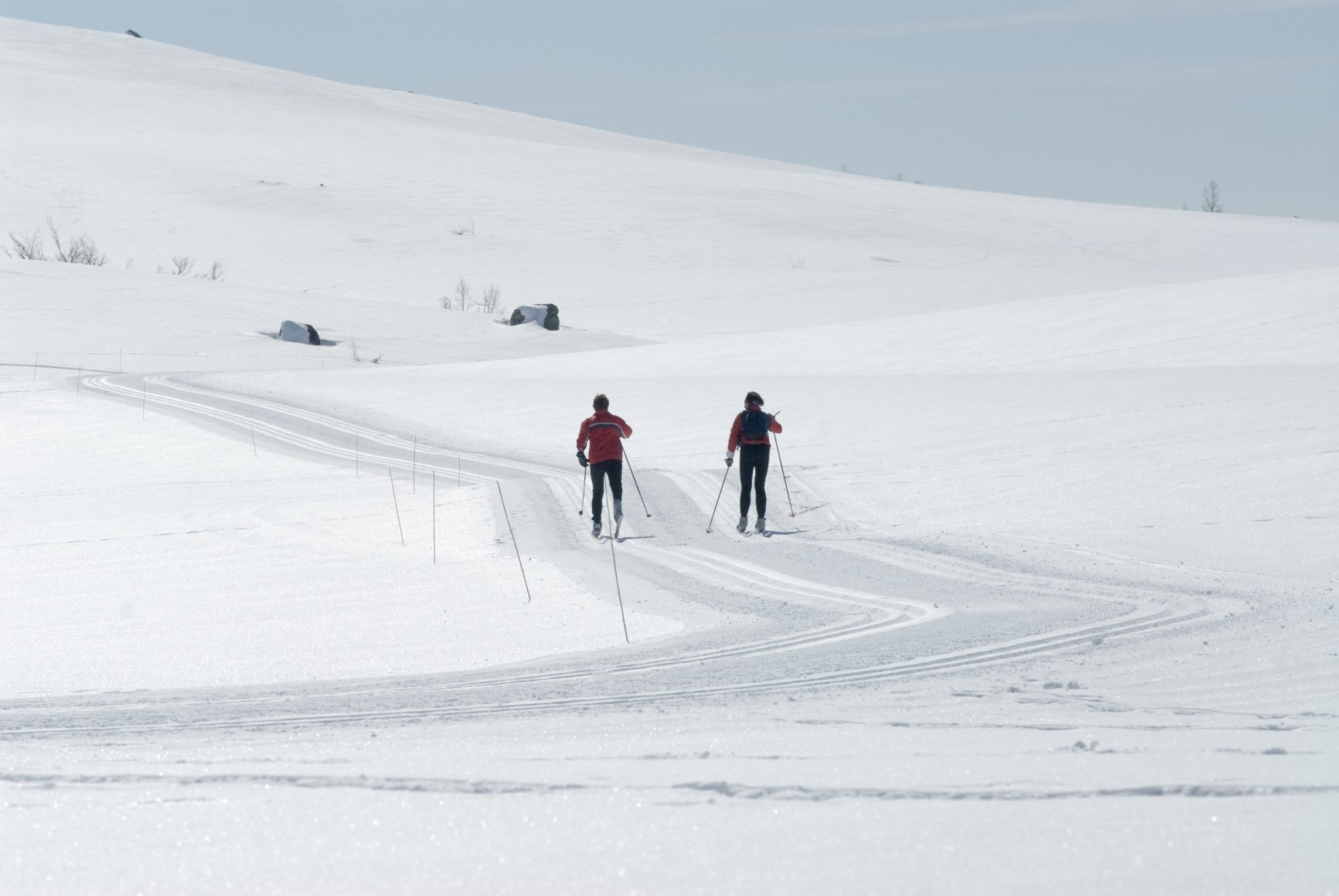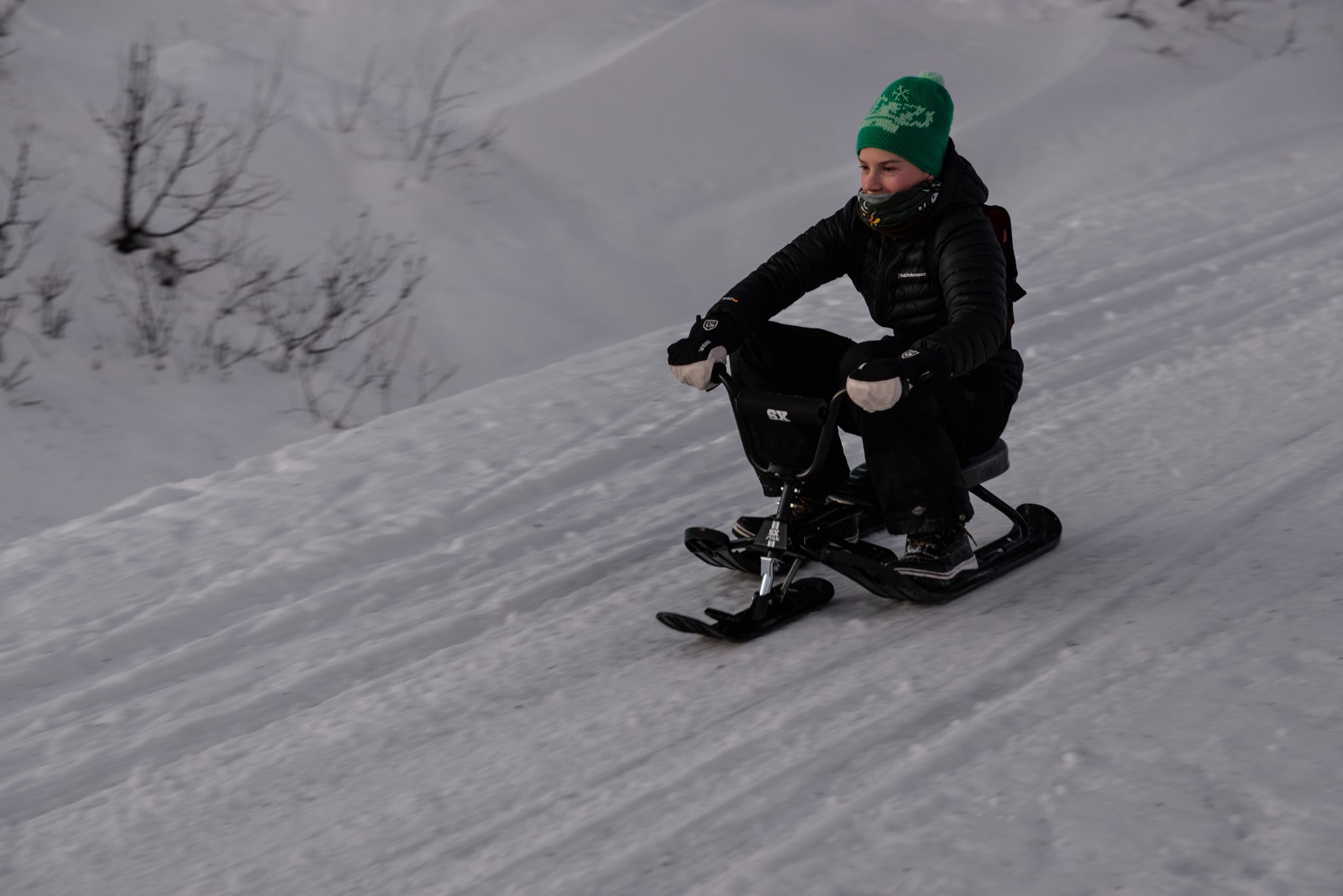 Sledding
Young or old, sledding is always fun! You can start from the terrace at our cabin. There you go, down the mountain, and zip, turn right towards the lake. Climb back up and go down again…. There are also a lot of nice places to sled in the neighbourhood.
Do you prefer it more spectacular and faster? Then hop in the car and drive to Skarlia. There are 2 trails where you can also rent a sled. An elevator brings you up and from there it goes down at great speed. There is also lots to do in Geilo and Hemsedal.
In short, everywhere where there is snow and a nice slope, you can go sledding.
Hiking
On the Torpoasenplateau at our lodge you can always take a nice walk in the snow. Even though during the winter months you should really stay on the quiet mountain roads.
In the valley and in the villages of Torpo, Gol, Äl, Hemsedal and Geilo you can easily walk around and visit a shop here and there.
Or put on your snow rackets. Your weight will be distributed over a larger surface area so you don't sink through the snow. Thanks to these rackets you can still go for a mountain walk in winter, even with meters of snow, either a small relaxing walk or a heavy alpine winter hike.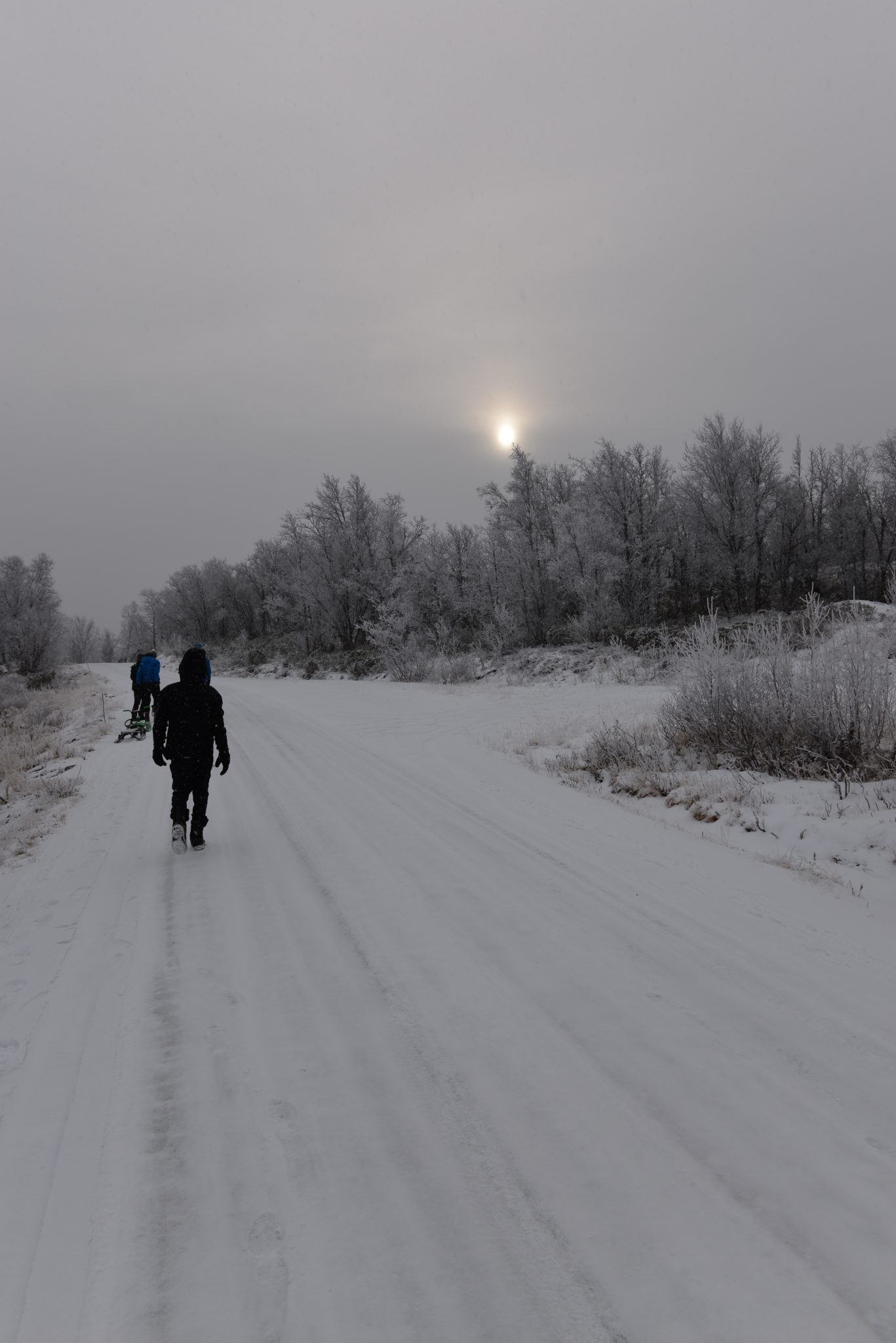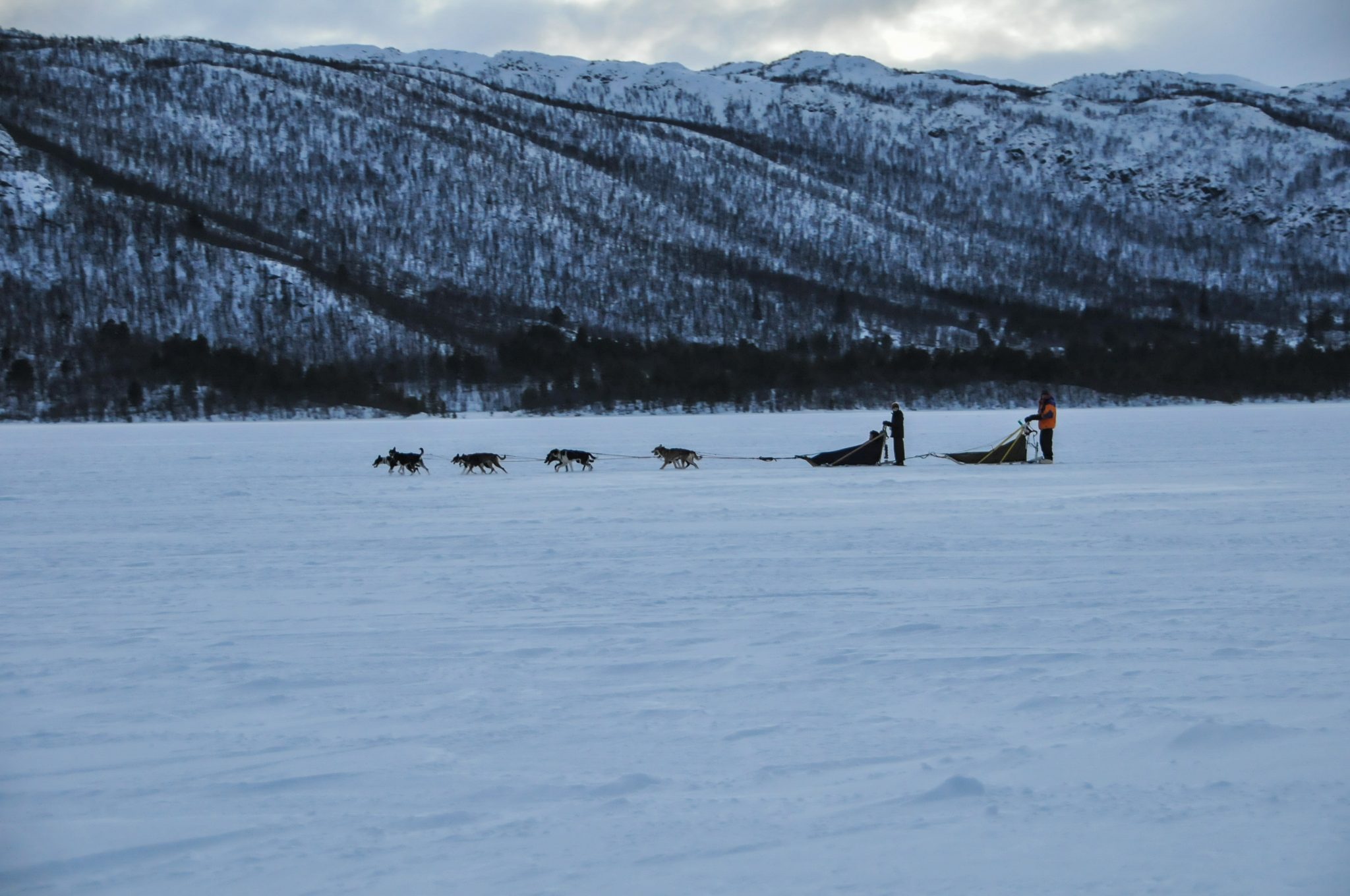 Husky dog sled
Who has never dreamt of sleddingthrough an untouched white landscape drawn by a pack of 6 husky dogs? It is an activity for young and old, a unique experiencewhich will be rememberedfor a long time by everyone.
A dog sledding excursion can be booked at many places. You can even do so on Torpoasen in the vicinity of the lodge. But also at nearby Bergsjoomradet and Leveldasen. Bookings can go through the tourism officeat Äl or call +47 32 08 10 60 or post@alturistinfo.no.
You can also go to Hemsedalkuskies, Geilo Husky, Geilo Dogsleddingand Fagerlund Husky.
Trips
If the winter weather is great, it is always difficult to choose what to do. Hiking, skiing, sledding…. all super fun! But one thing you shouldn't skip is a trip to Hardangervidda.The largest plateau inEurope is truly indescribable in winter! The ride up there is already stunning, and then you end up in a desert of snow and ice. Words cannot describe it. You really have to see this.
Experienced tour skiers or kite surfers can indulge themselves here.
Of course you can also visit Hardangervidda in the summer. The landscape looks completely different, but is certainly worth exploring.